What were the main characteristics of the microscopes made by Anton van Leeuwenhoek?
They consisted of a rectangular plate with a lens and a mounting needle which was adjustable with butterfly like knobs. The specimen was placed on the tip of the adjustable needle and viewed from the other side of a tiny and nearly spherical lens. The maximum magnification with Leeuwenhoeks, microscopes was 300 times.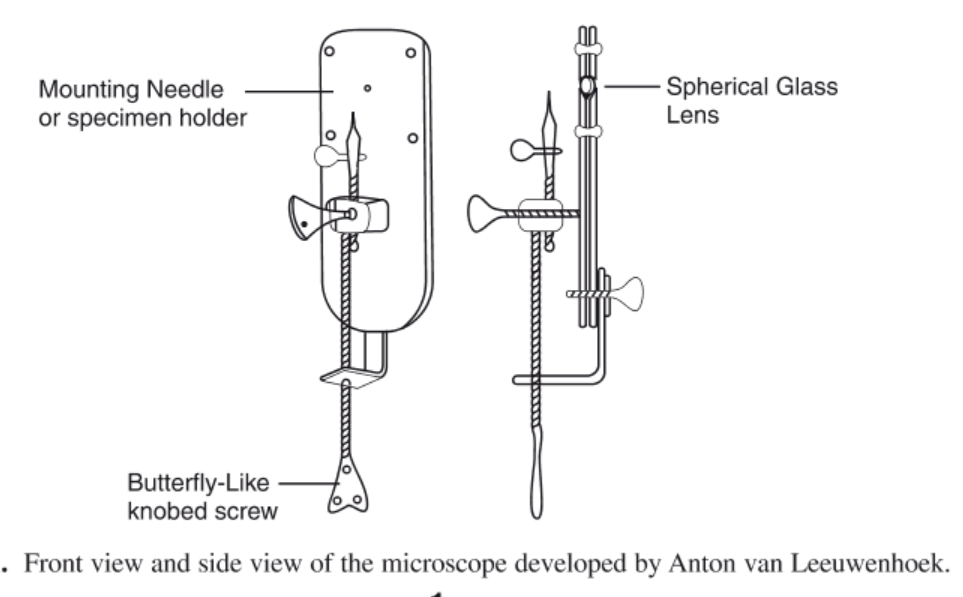 Leeuwenhoek (1632 — 1723) was acloth merchant and draper, in Delft, Holland, who developed simple but very powerful microscopes of silver and copper plates. His microscope comprised of a spherical glass lens held by two metallic plates, a mounting needle or specimen holder, and screws with butterfly like knob for positioning and focussing the specimen. He sent drawings of some of his observations in the form of a series of letters to the Royal Society of London, which were published and he was honoured with fellowship of the society i.e., (FRS).
Add a Comment