CRITERIA FOR ALGAL CLASSIFICATION
INTRODUCTION
Algae are simple plants with the cellular level of

classification

.
In two kingdom classification algae were put in a group called thallophyta.
In three kingdom classification bacteria were separated from algae.
In four kingdom classification, new kingdoms were proposed and algae were split into kingdoms Protista, Monera, and Plantae.
In five kingdom classification, prokaryotic algae were kept in kingdom Monera, unicellular algae were kept in kingdom Protista and multicellular eukaryotic were placed in phycophyta in kingdom Plantae.
CRITERIA FOR ALGAL CLASSIFICATION
1. Complexity as criteria 
According to complexity in cellular organization algae can be prokaryotic and eukaryotic.
Prokaryotic algae were classified as Cyanophyta or Cyanobacteria.
Eukaryotic algae are divided into different divisions
2. Pigments as criteria
Algae chlorophylls are 5 types
Chlorophyll a, Chlorophyll b, Chlorophyll c, Chlorophyll d, Chlorophyll e.
Algae with Chlorophyll a are the Cyanobacteria.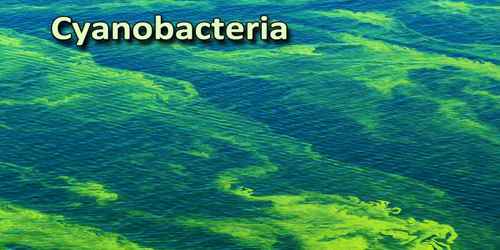 Algae with Chlorophyll a and b are the Chlorophyta.
Algae with Chlorophyll a and c are the Phaeophyta.
Algae with Chlorophyll a and d are the Rhodophyta.
Algae with Chlorophyll a and e are the Xanthophyta.
Algae also possess carotenoids with 2 class pigments, carotenes and xanthophylls.
There are 7-8 different types of carotenes in algae.
Beta-carotene is the common carotene in algae.
Carotenes play a key role in converting nascent oxygen produced during the photolysis of water into molecular oxygen.
Therefore carotene prevents chlorophyll from photooxidation.
Algae have xanthophylls of 22 different types.
The brown color in brown algae is because of a xanthophyll called phycoerythrin.
Xanthophylls are mono or dihydroxy carotenes.
Red algae have red color also due to xanthophylls.
RESERVED FOOD AS CRITERIA
Green algae store starch as their reserved food.
Amylum stars are the reserved food in brown algae.
FLAGELLA AS CRITERIA
Algae have two types of flagella.
Tensile flagella and Whiplash flagella.
Tensile flagella are short and branched.
It enables the cell to move in a forward direction.
It shows forward and backward strokes, this plays a role to develop the driving force.
Whiplash flagella are long and unbranched.
It favors the locomotion of cells.
Whiplash type is present in green algae.
Male gamete in brown algae has 1 whiplash and 1 tensile type.
Red algae do not have flagella and cilia.
EVOLUTIONARY RELATIONSHIP AS CRITERIA
Algae with the simpler organization are placed first in classification as they are evolved first.
Algae with multicellular complexity are placed later.
Green algae (chlorophytes) serves for the evolution of Bryophytes, Pteridophytes, Gymnosperms, Angiosperms.
Brown algae evolved and became very large and got adopted only to the marine environment.
Some brown algae are as large as 100mt. Eg- Sargassum.
Brown algae evolution has a dead end. They have not given rise to any other organism.
Red algae could not evolve to higher groups.
LIFECYCLE AS CRITERIA FOR ALGAL CLASSIFICATION
Meiosis in algae occurs in 3 ways.
Zygotic meiosis – This occurs in the zygote. It is common in green algae.
Gametogenic Meiosis – Also called pre-zygotic meiosis. Occurs during gametogenesis. Leads to the formation of gametes. Seen in most brown algae.
Sporogenic meiosis – Found in algae that complete their lifecycle in many phases, haploid and diploid phase.
CATEGORIES OF ALGAL LIFE CYCLE
Haplontic life cycle
Diplontic life cycle
Haplo-diplontic life cycle
Diplo-haplontic life cycle
Haplo-haplo-haplontic cycle
HAPLONTIC LIFE CYCLE
All phases except zygote are haploid.
It is common in green algae.
A zygote is the only stage where cells are diploid.
DIPLONTIC LIFE CYCLE
All phases except gametes are diploid.
This type of life cycle is found in brown algae.
HAPLODIPLONTIC LIFE CYCLE
In this lifecycle, the algae first behave as haploid called gametophytes.
Gametophytes form gametes through mitosis called mitogametes.
Mitogametes undergo fusion and give rise to a zygote.
The zygote undergoes mitosis.
Delay in meiosis in zygote leads to the development of the second stage.
The second stage is called the sporophytic.
The sporophytic stage is diploid.
This phase produces spore mother cells.
Spore mother cells undergo sporogenic meiosis.
This leads to the formation of haploid spores.
The spores undergo mitosis and give rise to a multicellular plant body called gametophyte.
This lifecycle shows alternation of generation (haploid – diploid – haploid).
DIPLOHAPLONTIC LIFECYCLE
Organisms exist first as diploid called sporophytes.
Sporophytes produce spore mother cells.
Spore mother cells undergo sporogenic meiosis.
It then gives rise to haploid spores called meiospores.
Meiospores undergo mitosis.
This leads to the development of a haploid stage multicellular called gametophyte.
Gametophyte gives rise to sex organs or directly to male or female gametes.
Gametes on fusion give rise to zygote or zygospore.
Both zygote and zygospore contribute to the formation of the sporophyte.
TYPES OF SYNGAMY AS CRITERIA
HOLOGAMY –  It is the fusion of haploid and unicellular gametes to form a zygote. This type of syngamy is found in Chlamydomonas.
ISOGAMY – Identical male and female are gametes are formed. There fusion results in the zygote.
ANISOGAMY – Gametes differ in size but same in shape.
OOGAMY – Female gamete is larger and male gamete is smaller. Male gamete approaches towards female gamete.
Brown algae always show oogamy.
Chlamydomonas shows all the type of syngamy.