ALGAE IN FOOD
INTRODUCTION
Algae have a rich chemical composition.
Bioactive substances are also present in algae
Algae are used in various fields of industry.
It has been used as human food for many years.
Algae have high nutritional value so they can be marketed as" functional foods" or "nutraceuticals".
Food sources from algae benefit our health way more than the role of basic nutrition.
LIST OF ALGAE USED AS HUMAN FOOD
Algae are a major source of food to small fishes, aquatic amphibians.
Man is dependent on fishes to supplement the diet, hence, the algae provide an indirect source for human food.
More than a hundred species of algae provide direct food to human beings.
CHLORELLA
It is high in protein.
It contains 45% protein, 20% fat, 20% carbohydrate, 5% fibre, and 10% minerals and vitamins in its dry weight.
It contains dietary nucleic acids at the highest level. Hence, it is used as diet food.
These foods provide super nutrition, rejuvenate, heal, and help in creating optimum health.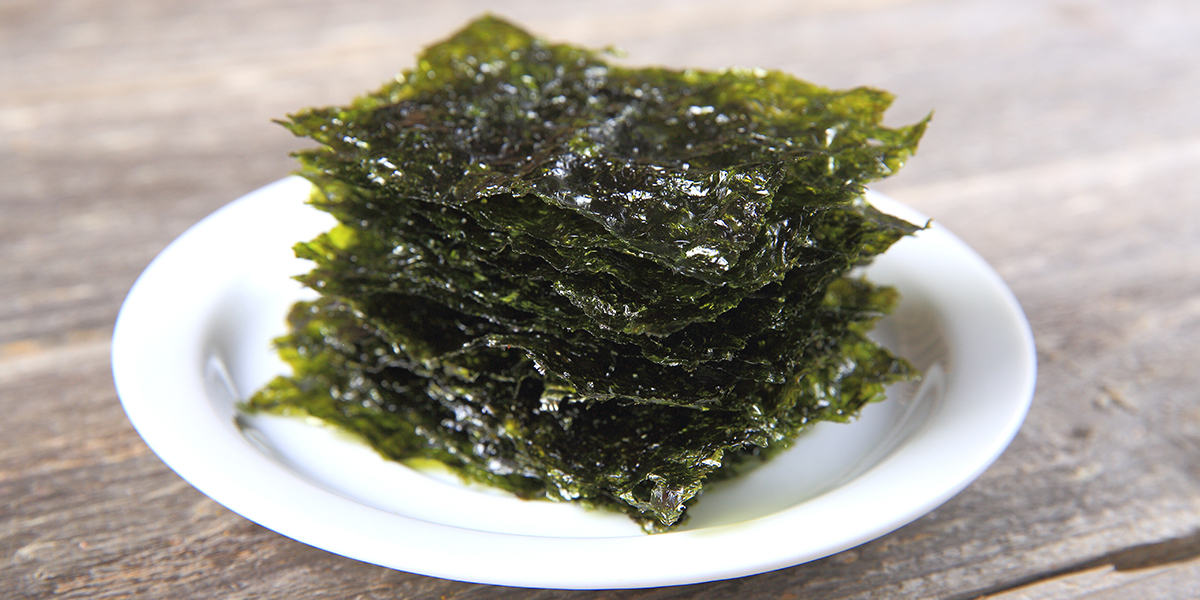 PORPHYRA (A RED ALGA)
It contains 30-35% proteins, 40-45% carbohydrates and even a very high percentage of vitamins.
It is used in the production of sea vegetable products such. Eg-"amanori" in Japan
This alga is eaten together with rice.
It is also traditionally used to produce edible sea vegetables on the Irish Sea coast.
DULSE (Palmaria palmata)
Dulse is said to be a good source of minerals.
Very high in iron and contains all the trace elements required in human nutrition.
Vitamin content is also much higher.
The protein content is high i.e. more than 20%.
The dried form of dulse is served as a salty cocktail snack in bars.
LAMAINARIA (A Brown Alga)
Nutritional value – 10% protein, 2% fat, and useful amounts of minerals and vitamins.
Food product are "Kombu" or "Konbu".
NOSTOC (Blue-green Algae)
Containing protein and vitamin C.
Consumed and cultivated as a foodstuff in Asia.
ULVA (a green alga)
Also called sea lettuce.
Used as an enhancer for warm dishes like rice, soups, and salads.
The protein content is high.
DISADVANTAGES OF EATING ALGAE
Blue-green algae produce harmful toxins.
Some algae can lead to gastroenteritis when consumed as a drink.
Few algal toxins may affect the liver or nervous system.
Other types of algae can cause some potential side effects like goitre, skin reactions.
Pregnant women should avoid consuming brown algae. It may dilate the cervical canal.